This is ZX. It's his first time and he's really scared - all his toes are shaking...
This is ZK. He's done it a few times. Yup, he's a happy wakeboarder.
This is the handsome hunk himself. Can't get enough of him?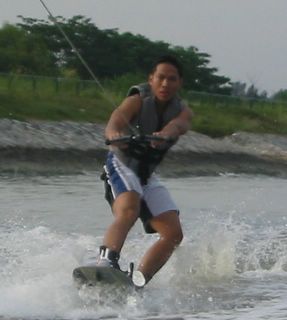 Here's another!
We had Punggol Nasi Lemak for dinner, and a bridge session with Shiyu after that. I was Master Sergeant, damn...